Archief van "pension-advice"


The future of ten employees financial security will largely depend on the Dutch retirement plan. It is important to understand how this plan works and which benefits they will be entitled to.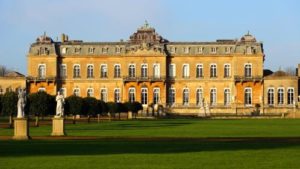 It is also important to understand the choices they can personally make with respect to your retirement plan. After all, it is their retirement plan. We have set out the options so that they can make well-informed decisions and choose the Dutch retirement plan that meets their individual needs. Please check also the state pension arrangements.
The options described below do not apply to every pension scheme. Which options apply will depend on the retirement plan your employer has selected. If you want to know which conditions and choices apply to the employees, check your copy of the pension regulations or review the introductory letter you received from the insurer when you started as a company the pension scheme.
Pension plans in Dutch retirement plan offers members a range of options. It is important to make sure that you are properly informed on options such as:
Opting for a higher retirement pension (the benefit they will receive upon retirement) in exchange for a lower partner's pension (the pension your partner will receive after your death) and
a higher partner's pension
Retiring earlier or later.
Opting for variable retirement benefits.
Part-time pension.
A (Dutch) online calculation page
Higher Dutch retirement plan
Pension benefits Netherlands are a set of financial arrangements providing your employee with an income upon retirement. A retirement plan generally consists of three parts:
1. A statutory state pension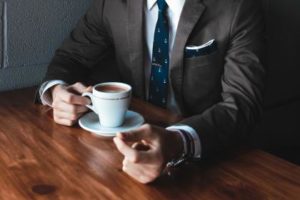 From the age of 67/68, everyone who lives in the Netherlands receives a state pension under the General Old Age Pensions Act (Algemene Ouderdomswet AOW). State Pension benefits Netherlands. The Dutch AOW pension (paid under the National Old Age Pensions Act, AOW) is a basic state pension. As a rule, everyone who has reached the AOW pension age and lives or has lived in the Netherlands is entitled to an AOW pension. SVB will pay your AOW pension with effect from the day you reach the AOW pension age that applies for you. It makes no difference in which country you live at that time.
2. Employer Pension benefits Netherlands scheme
Under the administration of an insurer or pension fund, the contributions paid by you and taken from your employee's paycheck accrue to the retirement benefit of your employee. The pension fund will provide information on the target pension and accrued value in the annual uniform pension statement (UPO).
3. A supplementary pension
Your employee may have made private arrangements to supplement his pension through savings, investments or an annuity from an insurance company or pension fund. This is not a pension benefits Netherlands because there is not an employer involved. (meer…)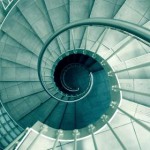 Step 1
Six months before retirement, an employee will receive a letter from the pensioninsurer of pensionfund containing:
A statement of the regular pension benefit.
Any options available (earlier or later retirement, etc.).
A form to supply any missing personal details.
A payroll tax statement.
A statement with respect to conversion of dependant's and retirement pensions.
Step 2
An employee provides the pensioninsurer of pensionfund with:
A completed form before the retirement date.
The payroll tax statement.
The conversion statement, if applicable.
Step 3
The pensioninsurer of pensionfund carries out the administration.
Theu process the information supplied and determine the final entitlement.
Step 4
The pension insurer of pensionfund makes the initial pension payment to your employee in accordance with the pension regulations.
Tip: It can be profitable for an employee to combine different pensions and annuities. 
The Netherlands has a special tax regime for expatriates, the so-called 30% ruling benefits, which provides a substantial income tax exemption of up to 30%, for a period of up to 120 months. This 30% ruling pension is viewed as a reimbursement for the extra costs involved in living abroad.
According to this rule, the employer may grant the employee a tax-free allowance of up to a maximum of 30% of his or her remuneration. The remuneration includes incidental and flexible forms of income such as bonus payments and stock options. Termination and pension payments are excluded.
In order to qualify for the 30% ruling, the following conditions must be met:
The employer must make a reasonable case that the employee possesses specific expertise that is not available, or is scarce in the Dutch labor market

The employee must be recruited from abroad
The employer must be a Dutch wage tax-withholding agent
The exemption is available for a period of 10 years (120 months).

After a period of five years, the tax authorities can request that the employer demonstrate that the employee still meets the conditions.
Pension accrual and the 30% ruling pension
If certain conditions are met, expatriates may be eligible for the 30% ruling. This arrangement means that there is a tax-free allowance which will be given up to 30% of wages. The tax free fee is for the extra cost of the temporary residence of the expat in the Netherlands. This allowance is tax not paid.
In principle you usually do not build up pension on the tax-free reimbursement of the 30% ruling. The pension benefits granted by the employer are based on your taxable salary; thus lower since the "top" is taken off as a tax free reimbursement.
The main rule is that the 30% reimbursement gives no accrual pension. The 30% ruling pension consequences can be complicated. A correct pension scheme solution is possible. Due to the 70% level of pension salary the widows and orphans pensions are also 30% lower. This gap is easily compensated with a private life insurance. Several other solutions for the 30% ruling pension problems are possible.
If you think I might be able to help you of your business with the 30% ruling pension:
Gerrit-Jan Doorneweerd, registered Pension Advisor,
Amsterdam, +31 (0)20 6200825
Mobile, 0651 471 9 – six – five. (Also in the evening and weekends.)
Please give me a call or fill in the form.
"I started to slow down but the traffic was more stationary than I thought."
"I pulled into a lay-by with smoke coming from under the bonnet. I realized the car was on fire so took my dog and smothered it with a blanket."
Q: Could either driver have done anything to avoid the accident?
A: Travelled by bus?
This Norwich Union customer collided with a cow. The questions and answers on the claim form were:
Q: What warning was given by you?
A: Horn
Q: What warning was given by the other party?
A: Moo
"I started to turn and it was at this point I noticed a camel and an elephant tethered at the verge. This distraction caused me to lose concentration and hit a bollard."
"On approach to the traffic lights the car in front suddenly broke."
"I didn't think the speed limit applied after midnight"

(meer…)
For income tax purposes 3 types of taxable income are distinguished. These income types have been classified into 3 so-called boxes:
Box 1: taxable income from employment and home ownership;
Box 2: taxable income from a substantial interest;
Box 3: taxable income from savings and investments;
Box 1:
• Taxable income from employment and home ownership;
• Wages, pension payments, social benefits;
• Income from other activities;
• Company car;
• Profits from business activities;
• Owner-occupied property;
• Negative expenditure on income insurance;
• Negative personal allowance;
• Periodic benefits.
Deductible expenditure in Box 1:
• Employee's allowance
• Deduction of mortgage interest and other deductible expenditure;
• Expenditure on income insurance: annuities and other premiums;
• Offsettable losses from employment and home ownership;
Tax rate in box 1:
• Progressive, with a maximum rate of 52%
Box 2: (meer…)
The Act on Financial Supervision (Wet op het financieel toezicht (Wft)) has come into effect on 1 January 2007. The Wft brings together practically all the rules and conditions that apply to the financial markets and their supervision. In total, the Wft replaces eight existing supervision Acts. The extensive system of supervision of financial institutions that exists in the Netherlands (supervision of banks, insurers, collective investment schemes, etc.) will therefore soon be regulated by a single Act and subordinate regulations based on this Act.
The idea behind the Wft is that legislation for the financial markets should be targeted, market-oriented and clear. The tasks of the Dutch Central Bank (DNB) (prudential supervision) and those of the AFM (supervision of conduct of business) are to be separated in such a way that there is no overlap. (meer…)
Sometimes news turns into old news within a few days. Two days ago we blogged hereabove that the the beneficial entitlement to pension accrual for tax purposes (deferred taxation system) can only be applied to a pensionable salary up to a maximum of €185,000. This now will not be implemented has been decided yesterday. For more info read this article. Unfortunately it's only available in Dutch for the moment.
---
(Dutch: spaarloon versus levensloop) 
The Salary Savings Scheme (in Dutch: spaarloonregeling) will continue to exist alongside the Life-Course Savings Scheme. However, you are not allowed to participate in both schemes in the same year. If you have saved money under the Salary Savings Scheme in a particular year, you are only allowed to participate in the Life-Course Savings Scheme in the following year. It is possible, however, to withdraw money saved under both schemes in the same year. If you wish to stop participating in the Salary Savings Scheme, you must terminate your participation before 1 January of the year you no longer wish to participate. (meer…)
The pension system in the Netherlands is characterised by the coexistence of different schemes. While no major reforms had been introduced in the last decade on old-age pensions, the trajectory of pension programmes radically altered after the Second World War. In the Dutch case, the public pension regime was completely changed in the 1950s: from the traditional Bismarckian model it shifted towards the universal social-democratic ideal-type realised in Scandinavian countries.
Then, its evolution was characterised by the presence of public and private institutions covering the old-age risk, in line with the multi-pillar paradigm. (meer…)