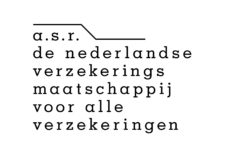 De heftruck verzekering is een verzekering die de belangrijkste risico's in verkeer en tijdens werk verzekerd. Ook avond en weekend service. Zie ook Kentekenplicht beslisboom.
Documenten en informatie Heftruck verzekering
---
Toelichting heftruck verzekering
✓ Laag eigen risico en pakketkorting tot 10%
✓ Soepele diefstal beveiligingseisen
✓ Schade inzittende verzekering
✓ Na 1e jaar dagelijks opzegbaar
✓ Schade aan eigen zaken meeverzekerd
✓ Eigen gebrek verzekering
✓ Accessoires mee te verzekeren
✓ Beheer en schadeservice avond & weekend
1. Wettelijke aansprakelijkheid WA Heftruck verzekering
Wettelijke aansprakelijkheid WA heftruck verzekering is voor de schade die u met uw werkmaterieel aan anderen toebrengt. Deze verzekering is overigens ook wettelijk verplicht voor een motorrijtuig zonder eigen kenteken. Deze WA heftruck verzekering dekt de aansprakelijkheid van de eigenaar, de bestuurder en/of de passagiers voor, door een met name genoemd werkmaterieel, veroorzaakte schade. Schade aan het werkmaterieel zelf, of aan de bestuurder toegebracht, is uitgesloten. Wilt u die ook meeverzekeren dan kiest u aanvullend voor de Brand – Diefstal verzekering.
2. Brand – Diefstal verzekering
Naast de wettelijke aansprakelijkheid is de heftruck Brand – Diefstal verzekering bestemd een voor schadeuitkering bij
brand, explosie, zelfontbranding en blikseminslag;
diefstal, verduistering, joy-riding;
storm van tenminste windkracht 7 waardoor het werkmaterieel – in stilstand – omver waait of voorwerpen op/tegen het werkmaterieel terechtkomen;
het neerstorten van een luchtvaartuig.
3. Cascoverzekering "All Risk" heftruck verzekering
U kunt met de heftruck verzekering naast de bovengenoemde wettelijke aansprakelijkheid ook extra kiezen om "alle van buitenkomende onheilen" te verzekeren. U bent verzekerd voor de schade die buiten uw schuld is ontstaan, maar ook als het schade is die door uw eigen schuld wordt veroorzaakt. De schade door vandalisme, onjuiste bediening en bijvoorbeeld grondverzakking of overstroming is dan ook meeverzekerd. Een uitgebreide casco verzekering wordt ook wel "all-risk" casco polis genoemd.
Lading schade
Schade aan een lading of schade met een lading. Het maakt verzekeringstechnisch veel uit. Wordt de schade gemaakt met een kraan of met een auto. Wie is aansprakelijk en wie pakt de rekening op? Hieronder proberen we een summier maar helder overzicht te geven van een aantal situaties. Op deze lading schade pagina staat de uitleg met duidelijke voorbeelden.
Audio heftruck verzekering
Wij hebben een korte audio toelichting voor alles rondom deze heftruck verzekering en ander werkmaterieel.
Module: Eigen gebrek
Onder eigen gebrek wordt verstaan, machinebreuk, metaalmoeheid en materiaal- en constructiefouten. U bent dat geval met de WA heftruck verzekering ook verzekerd bij schade vanwege eigen gebrek vaan het werkmaterieel. Werkt het werkmaterieel plotseling niet meer, ook dan is deze schade gedekt. De machine mag meestal niet ouder zijn dan zes jaar. De voorwaarden verschillen sterk per verzekeraar.
Module: Rechtsbijstand
Verzekerd is het risico dat een verzekerde bij een geschil rechtsbijstand nodig heeft. Het moet wel een geschil zijn in een op geld waardeerbaar belang. Rechtsbijstand houdt in het verstrekken van juridisch advies ter voorkoming of oplossing van (dreigend) geschil dat de verzekerde betreft. De module zorgt voor het behartigen van de juridische belangen van de verzekerde in een geschil waarin hij betrokken is geraakt. Meestal wordt de rechtsbijstand uitgevoerd door een gespecialiseerde rechtsbijstandsverzekeraar, zoals de DAS, SRK of ARAG.
Module: Schadeverzekering Bestuurder
Deze aanvullende module op de heftruck verzekering geeft recht op vergoeding van de schade die de bestuurder lijdt. Onder schade wordt verstaan: schade ten gevolge van letsel of benadeling van de gezondheid, al dan niet de dood ten gevolge hebbend.
Verzekerd zijn bijvoorbeeld verkeersongevallen. Een verkeersongeval, is een botsing, aan- of overrijding waarbij het bestuurder van het werkmaterieel is betrokken.
Maar ook andere ongevallen zijn verzekerd. De verzekeringsvoorwaarden geven de exacte omschrijving van die ongevallen.
Verhuur aan derden
Als u het werkmaterieel verhuurt bent u meestal gewoon verzekerd voor wettelijke aansprakelijkheid. Ook als het slechts incidenteel gebeurt. Maar gedurende de periode dat het werkmaterieel wordt verhuurd, is er geen dekking voor Brand – Diefstal schade als gevolg van diefstal. Ook geldt bij schade gedurende de periode dat het werkmaterieel wordt verhuurd, een iets hoger eigen risico. Dit eigen risico geldt dan voor zowel de aansprakelijkheidsdekking als de Brand – Diefstal dekking. Wordt u ingehuurd als machinist dan is er geen sprake van verhuur maar "gewone" bedrijfsuitoefening met het werkmaterieel.
Gereedschappen
Het is goed mogelijk dat u bijzondere gereedschappen heeft in het werkmaterieel dat u wil mee verzekeren op een heftruck verzekering. Standaard is gereedschap niet meeverzekerd op een werkmaterieelverzekering. U kunt dit risico ook aparte gereedschappen (Eigen bedrijfsuitrusting) verzekering. Klik hier voor de premie.
Uitsluitingen Heftruck verzekering
Zeker zo interessant is het bekijken van de uitsluitingen in de verzekeringsvoorwaarden van een heftruck verzekering. Hieronder een aantal voorbeelden van mogelijke uitsluitingen voor Brand – Diefstal dekking en het volledig casco gedeelte. Vrijwel elke verzekeraar hanteert deze uitsluitingen.
Opzet of roekeloosheid. Uitgesloten is schade veroorzaakt door opzet, al dan niet bewuste roekeloosheid of al dan niet bewuste schuld van de verzekerde zelf.
Onvoldoende onderhoud. Uitgesloten is schade die het gevolg is van de verzekerde te verwijten ernstig gebrek aan onderhoud van het werkmaterieel. Oftewel, onderhoud het werkmaterieel goed. Verplicht jaarlijks onderhoud is niet altijd verplicht.
Normale slijtage is uitgesloten bij een heftruck verzekering. Uitgesloten is schade bestaande uit herstelkosten bij normale slijtage.
Drank en drugs gebruik maar ook het gebruik van het werkmaterieel voor andere doeleinden (stunten, racen, etc.) kan ook tot verlies van een schade-uitkering leiden.
De vergelijking
Wij beoordelen een heftruck verzekering en de verzekeraars op de volgende punten:
✔ Premie
✔ Eigen risico bedrag
✔ Poliskosten
✔ Schadeafhandeling
✔ Branche kennis en voorwaarden
✔ Avond en weekend service
De uitkomst van onze maandelijkse vergelijkingen van een heftruck verzekering resulteert in een voorstel voor een heftruck verzekering die met onze kennis en ervaring de beste prijs / kwaliteit verhouding geeft. Wij houden daarbij ook rekening met gewogen verschillen tussen de wettelijke aansprakelijkheidsdekking en de All Risk Casco verzekering inclusief alle extra modules. Heeft u tips of andere inzichten; wij stellen uw mening dan op prijs. Wij zullen bij volgende vergelijkingen die informatie verwerken in onze vergelijkende opgave.
Poliskosten en winstopslag verzekeraar
Elke verzekeraar hanteert een kosten en winstopslag in de premie van een heftruck verzekering. Die poliskosten en de premie kunnen jaarlijks verschillen en hangen af van het aantal landelijke schadeclaims en prognose van de verwachte claims en bijkomende kosten. Uw eigen schadeclaim heeft geen gevolgen voor de hoogte van uw persoonlijke vervolgpremie. De genoemde premie is altijd inclusief alle kosten. Wij vergelijken alleen gerenommeerde verzekeraars met een goede trackrecord en een stabiel premie en voorwaarden niveau.
Onze provisie-inkomsten
Onze inkomsten op een heftruck verzekering bedragen een vast percentage van 15% van de premie zonder assurantiebelasting. Dit percentage is marktconform en is bestemd voor de werkzaamheden zoals aanvraag, beheer, controle en schadeafhandeling. De genoemde premie is altijd inclusief deze provisieopslag. Wij zijn onafhankelijk van verzekeraars en hebben geen omzetverplichtingen of specifieke provisieafspraken.
Schade
Is er een zaakschade bij een ander, letselschade of een casco schade, en is die schade verzekerd op de heftruck verzekering, dan zorgen wij dat de verzekeringsmaatschappij snel uitbetaald. Kapot werkmaterieel betekent immers dat er niet mee gewerkt kan worden. Vervangend vervoer en snelle reparatie is dus van groot belang. Daarom zijn wij ook 's avonds en in het weekend goed bereikbaar.
Direct online premie
Overzicht alle bedrijven verzekeringen
Video