Dutch liability insurances are important for English firms with a subsidiary in The Netherlands. You will have to get informed about the different kinds of liability insurances which mitigates the company risks in The Netherlands. Most of the insurances are voluntary but some of them are mandatory (all motor vehicles). We can help you in choosing for the right Dutch liability insurances.
A summary of the main Dutch liability insurances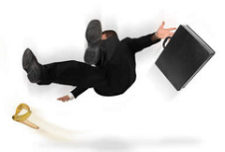 The main 6 Dutch liability insurances are:
General business liability
Professional liability
Product liability. (Brexit consequences)
Environmental liability risks
Directors/officers liability
Cyberrisk business liability
General liability
Your company is liable  if
Your company (or an employee) is responsible for damage of property of someone else. For example; if, due to a fire in your building, you are also responsible for the claims if the building of your neighbor is burned down. This general Dutch liability insurances will insure this risk.
Personal damage. If your company (or an employee) causes a personal damage they will sue your company for the financial consequences.
No-brainer. This general Dutch liability insurances is voluntary but we find this insurance a no-brainer. The risk change is low, but the damages and claims can be huge. The premiums are most of the time moderate. There is a width range of different insurances with extensive coverages.
Professional liability
If you or your company have many years experience it is still the possibility you make a mistake. Professional indemnity Dutch liability insurances covers against a wide range of scenarios, including:
Professional negligence
Loss of documents or data
Unintentional breach of copyright and/or confidentiality
Not mandatory. If you provide advice, designs or a service to your clients, you should still give serious consideration to professional indemnity insurance. 
Product liability
A producer is strictly liable for any damage caused by a defect in its product. A producer includes a manufacturer of a finished product or component(s) of a product. Retailers and consumers in the UK en the other EU countries are always allowed to sue a producer directly if there is a product defect. Retailer who sell your products are not liable and can transfer the claim to the EU producer. (After Brexit this situation will change for the EU – UK relations.)
Additional to General Dutch liability insurances. It is good practice to make a mixed insurance and incorporate this risk in the general liability insurance cover.
Environmental liability risks
The financial risk of environmental damages can be divided in two kinds of risks; Damage on your own terrain which needs to be cleaned by yourself. But the main risks is damages to the outside area. For example the air is polluted after a fire or the surface water is polluted due to an accident.
Sometimes this can be a welcome solution to a growing risk/problem for a company. The premiums for this Dutch liability insurances depends on the business activities. 
Directors and officers liability

This risk is widely insured because of the personal financial risk for each director/officer. Allegations of negligence by directors and officers can be costly to defend. Without directors and officers liability insurance, you may have to pay yourself the defence costs (and any subsequent compensation payments).
Often this risk is insured because of the impact of this personal financial risk. The premiums for this kind of Dutch liability insurances are moderate and can be paid for all the directors/officers in a company.
Cyber Risk liability
Directors are often personal liable if they make a mistake in securing the digital data of the company or the clients.
Mix feelings. There is a growing demand for such insurances. The premiums are low but the cover is limited. Products are still developing in cover and effectiveness. 
Legal consequences
Some of legal and insurance terms are typical Dutch law, but most of them have also European legislation roots. A clear understanding of the insurance situation for a Dutch subsidiary depends for the kind of legal ties. Assess the contractual relationships with a Dutch insurance broker. Check which liability risk your Dutch company needs and which Dutch liability insurances are applicable. Contractually, these insurances must be clearly and legally enforceable.
United Kingdom. Due to the impending departure of the United Kingdom from the EU, the legal consequences may change the current or future terms of Dutch insurances towards English firms.
---