Liability insurances Netherlands are important for English firms with a subsidiary in The Netherlands. You will have to get informed about the different kinds of liability insurances which mitigates the company risks in The Netherlands. Most of the insurances are voluntary but some of them are mandatory (all motor vehicles). We can help you in choosing for the right liability insurances Netherlands .
A summary of the main Liability insurances Netherlands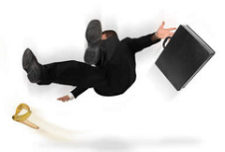 The main 6 Liability insurances Netherlands are:
General business liability
Professional liability
Product liability. (details)
Environmental liability risks
Directors/officers liability
Cyberrisk business liability
Employers liability
1. General liability insurances netherlands
Your company is liable if
Your company (or an employee) is responsible for damage of property of someone else. For example; if, due to a fire in your building, you are also responsible for the claims if the building of your neighbor is burned down. This general Liability insurances Netherlands will insure this risk.
Personal damage. If your company (or an employee) causes a personal damage they will sue your company for the financial consequences.
Liability insurances Netherlands is voluntary but we find this insurance a no-brainer. The risk change is low, but the damages and claims can be huge. The premiums are most of the time moderate. There is a width range of different insurances with extensive coverages.
[Lees meer…]

overLiability insurances Netherlands. 7 variations and online application